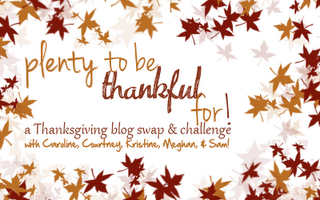 boy oh boy, am i ever thankful for my friends and family. i am a lucky girl because i have incredible people in my world -- the bestest hubs, friends who have stuck by me even through my most dreadful of phases, and family that
gets me
. also? i have people who are willing to look at my wedding photos...time and time again. :)
my bridal party: 2 brothers, 1 new sister, 2 friends from high school, 3 friends from college. 1 brooklyn bridge. lots of love.
my dad walking me down the aisle. everyone says we look alike.
my new hubs. lots and lots of love.
i think it's important to surround yourself with people you love -- people that inspire you to be better than you are, people who push you to do bigger things. it's important to live your life around people who support you and genuinely want you to succeed. i think it's important too to show the same support for the people you love -- i know i'm guilty of not always being the greatest wife/daughter/friend/coworker, and probably the most special people in my life are the ones who like me anyway, despite all my many flaws.
Follow my blog with Bloglovin